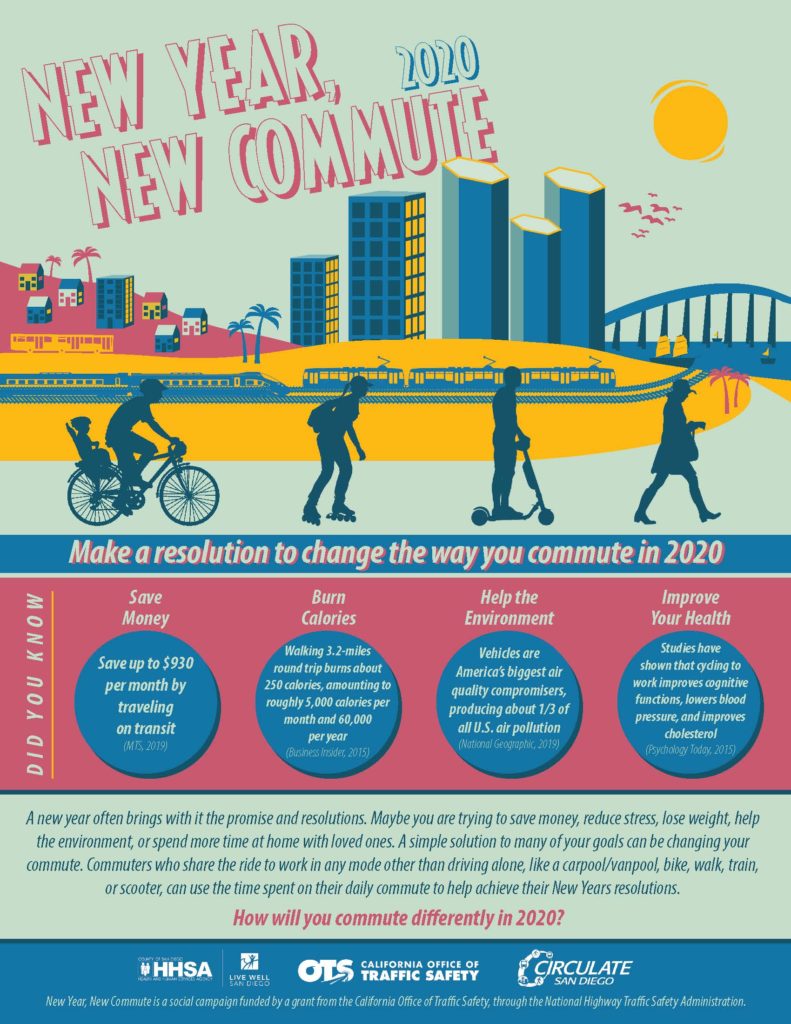 Did you know you can save money, burn calories, help the environment AND improve your health ALL by changing the way you commute?
How will you commute differently in 2020?
You can take the Metro (bus & rail) or Metrolink trains.
You can take the Beeline or Commuter Express buses.
Plan your route with biking or walking.
Happy Commuting!