Drop By Go Glendale, Walk Bike Glendale, and the City of Glendale's Bike & Walk To Work Day Pit Stops!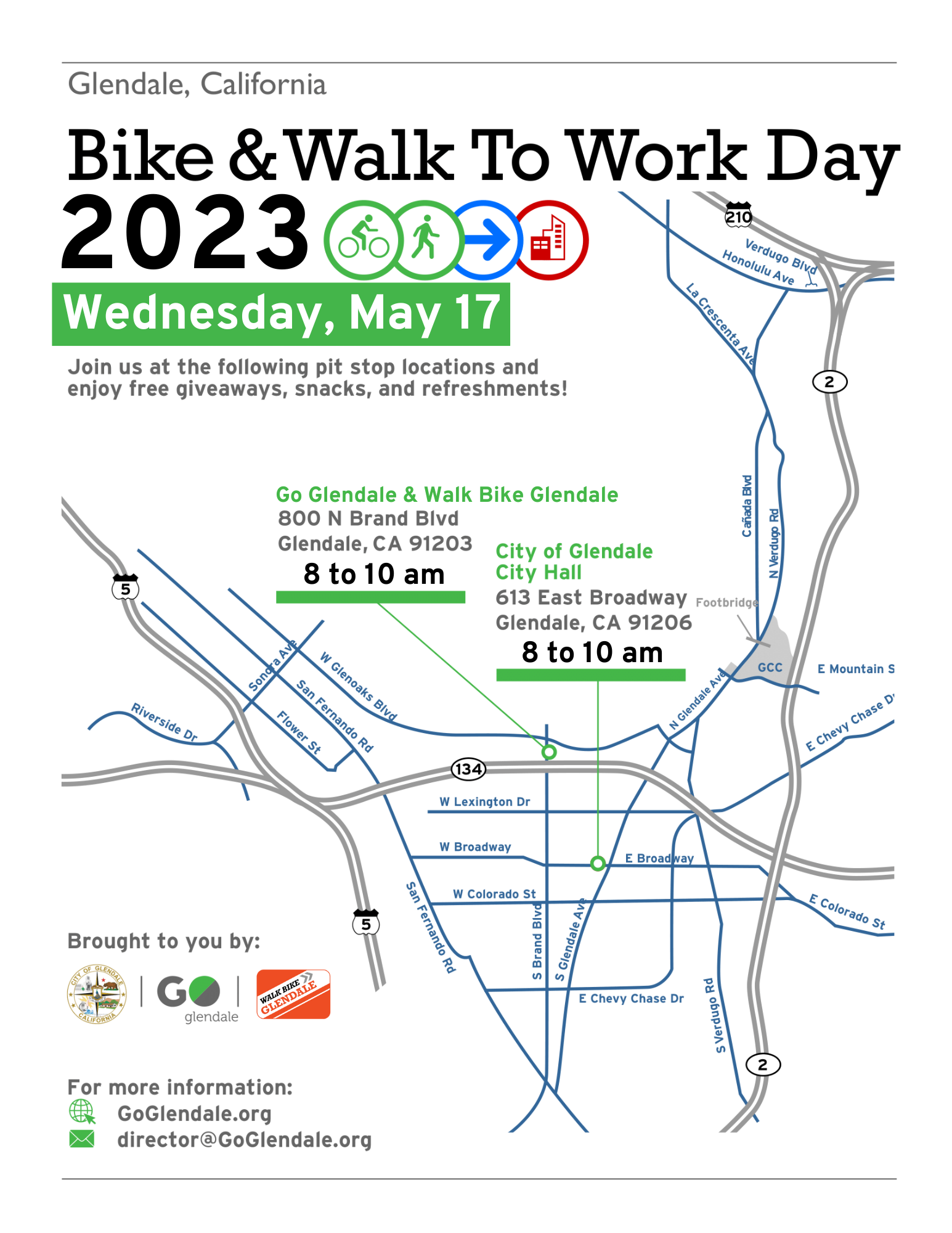 Bike & Walk to Work Day is around the corner! Go Glendale and Walk Bike Glendale will be hosting a pitstop at 800 N Brand on Wednesday, May 17 from 8 am to 10 am. Additionally, there will be a pit stop at Glendale City Hall from 8 am to 10 am, hosted by the City of Glendale.
Join us for giveaways, snacks, and refreshments! We will be there rain or shine to support you!
More than 80% of bike commuters say they feel healthier and less stressed. Probably because they're getting exercise, saving money, and doing something good for the environment. Be one of those people!