Metrolink Round-Trip Pass Program Returns!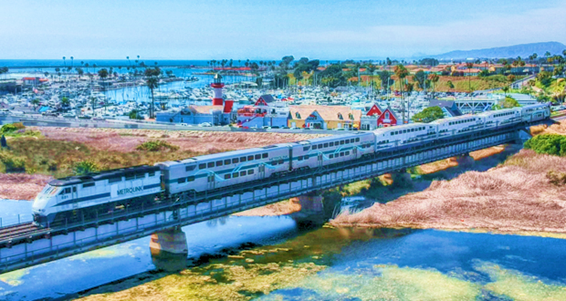 Go Glendale and Metrolink have partnered to provide Downtown Glendale's residents and commuters a free roundtrip ticket good for any Metrolink line. To claim your free roundtrip ticket please sign-up for our Downtown Neighbors Club or our Commuters Club. Once signed up, we will provide you with a promo code that you can use to redeem your ticket at any Metrolink ticket vending machine.
Metrolink provides regional commuter rail service across multiple counties including Ventura, Los Angeles, Orange, and San Bernardino Counties. Travelers in Glendale can connect to the Antelope Valley and Ventura County Metrolink Lines from our local Glendale Metrolink station located at 400 W. Cerritos Ave., Glendale CA 91204.
Learn more about how to ride the train by clicking HERE for more information.
Need help with planning your trip? Try using Moovit, Metrolink's official app partner or contact us at Go Glendale, contact@goglendale.org.