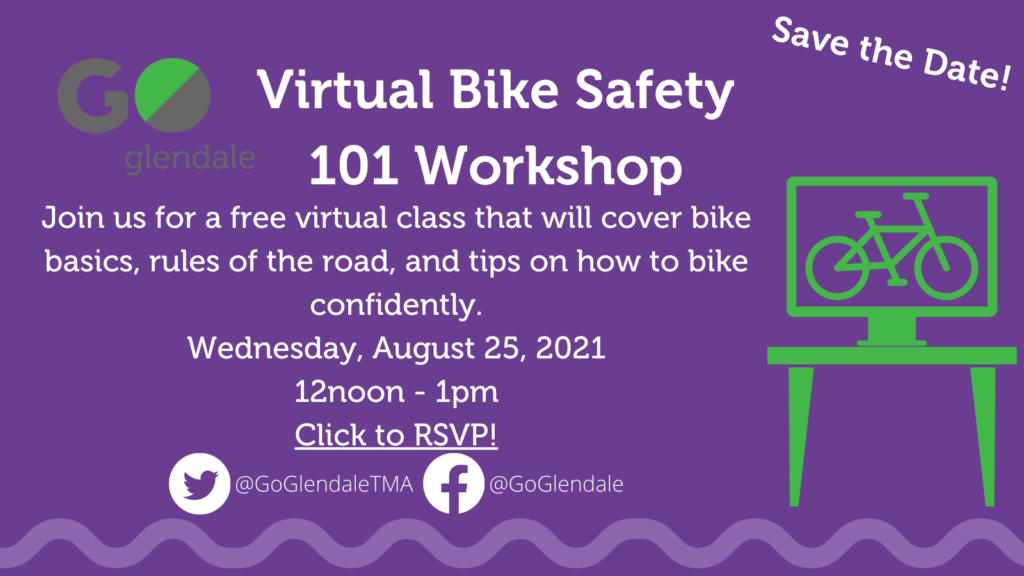 Thank you all for joining us!
---
Improve your bicycling safety knowledge by joining us later this month for our virtual Bike Safety 101 Workshop led by League of American Bicyclists, League Cycling Instructor Nathalie Winiarski.
This a one hour, off-bike class. We will cover the basics you need to know to make sure your bike is safe to ride and the rules you need to know when you're out on the road.
This workshop is FREE and open to all. Go Glendale members will receive a $10 gift card and a Smart Cycling Guide.
When: Wednesday, August 25, 2021 from 12noon-1pm
Where: Zoom
RSVP: https://survey.alchemer.com/s3/6463577/RSVP-to-Go-Glendale-Bike-Safety-101-Workshop-on-Wed-August-25th-2021
For questions contact Go Glendale at contact@goglendale.org or call 213-426-0966.