Come By Glendale's Bike Safety Workshop on June 22nd!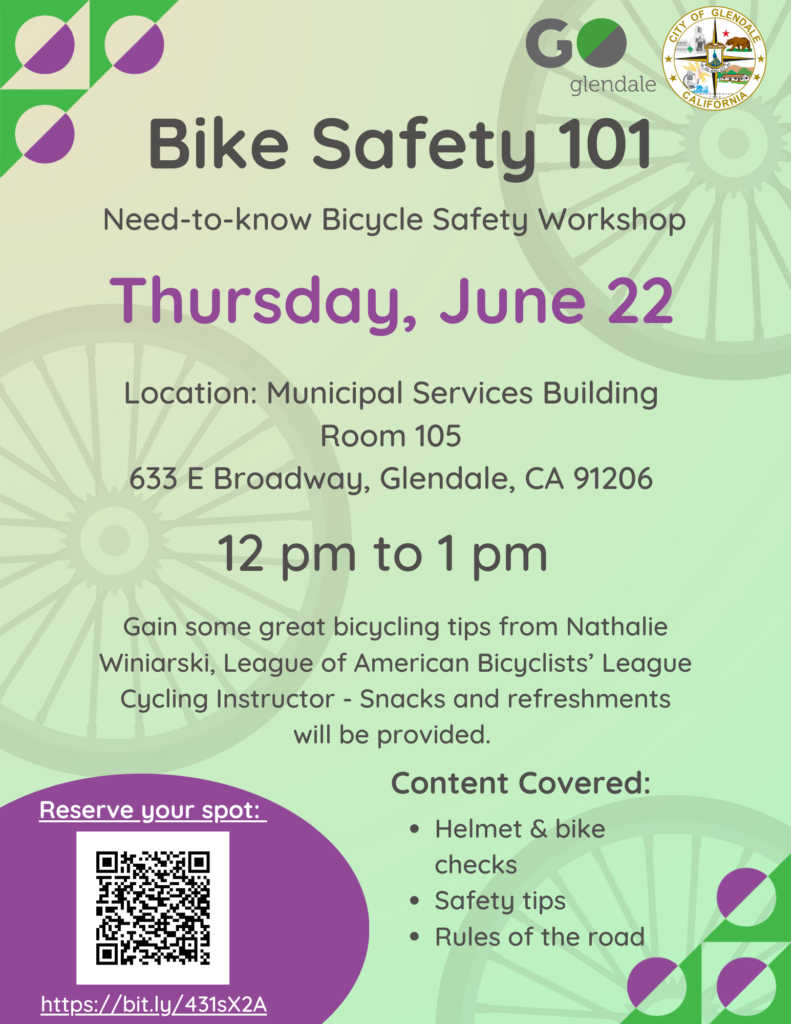 Join Go Glendale for an in-person workshop on bike safety on June 22nd. The workshop will be conducted by Nathalie Winiarski, League of American Bicyclists' League Cycling Instructor.
Topics will include – how to perform a helmet check, how to perform a quick bike check and rules of the road. There will also be some snacks and refreshments for all attendees.
The workshop will be held at the City of Glendale Municipal Services Building, Room 105, located at 633 E Broadway
See you there!