CicLAvia is back and this time to the heart of Los Angeles!
There is no better way to spend your Sunday than having fun with friends and family, but this Sunday you can also discover the cultural gems of Downtown Los Angeles while enjoying a great bike ride. CicLAvia is open to every age and free, all you have to do is pick your bike and start riding. The event will happen on December 2, 2018, from 9am to 3pm. There are so many local gems to explore on the route, it's a good idea to plan ahead (and prepare your camera for all the great pics!). Check out the location list and add your favorites to your itinerary!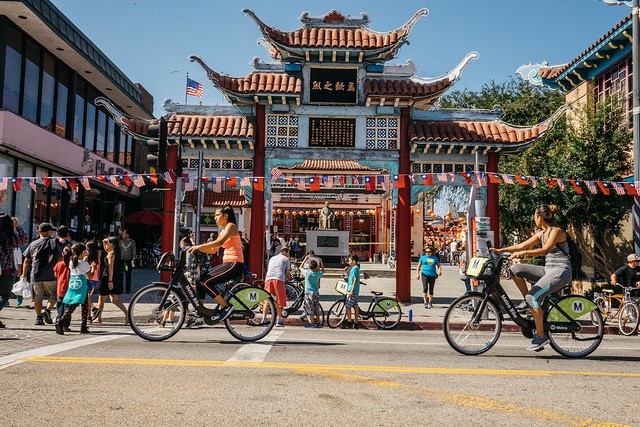 CicLAvia closes automobile traffic in some streets to allow a better bike ride. You can also use your skate board, roller skate, scooter or simply walk around the area.

Remember that Metro buses/train, beeline buses and Metrolink train are bike friendly and the event is widely accessible by transit (click here to search for the best route). If you don't have a bike, Metro bike share has several stations around the Downtown Los Angeles area and it is only $1.75 for the first half hour. Bike can be rented at the bike stations with credit cards. Check the stations here.