NoHo to Pasadena Bus Rapid Transit Corridor Project: Upcoming Community Workshops
LA Metro is hosting a series of Bus Rapid Transit workshops to share the community's vision for a BRT. Reserve your spot here!
Join the Glendale Community Workshop on Tuesday, Nov. 12, 2019 from 6-8 pm at Glendale Central Library, 222 E Harvard St., Glendale, CA 91205.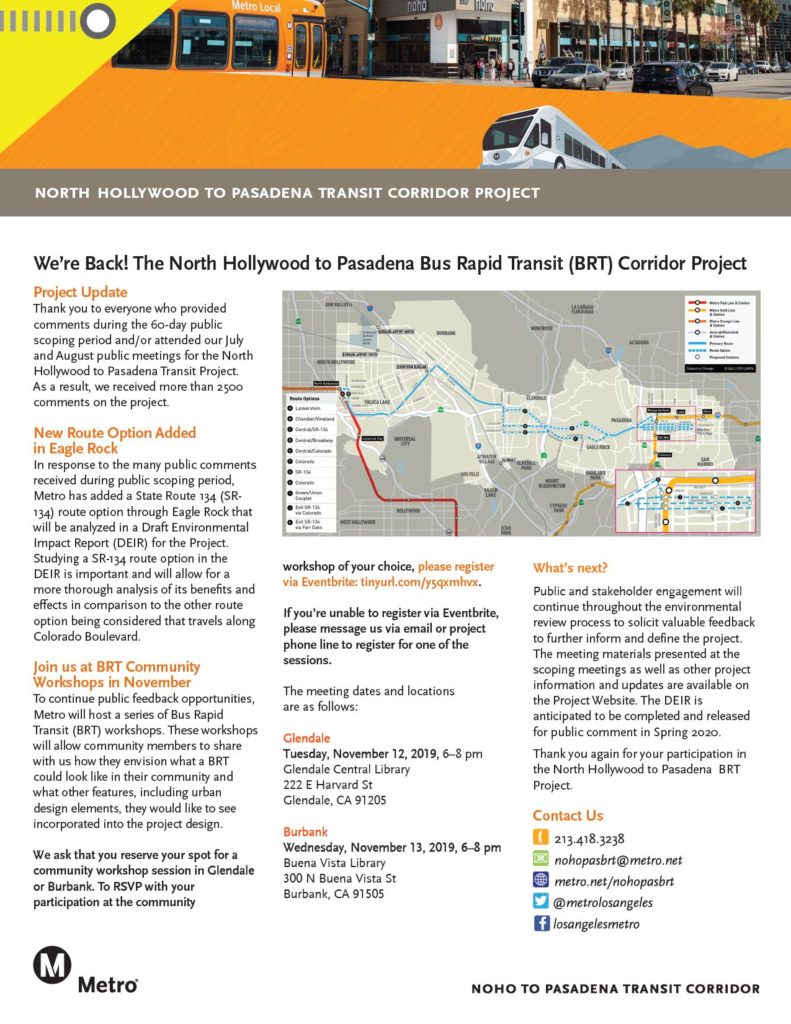 Public and stakeholder engagement will continue throughout the environmental review process to solicit valuable feedback to further inform and define the project.

-LA Metro