Commuters of Glendale Series: Featuring Matt Basora
Glendale commuters come in all kinds. People bike, walk, scoot, carpool, vanpool and take transit. This series is intended to share the stories of commuters who demonstrate it's possible to get to work without driving alone!
For our first post this new year we are featuring Matt Basora who takes the bus to West LA from Glendale every single workday! Let's see what he has to say about his experience on the transit system and what motivated him to make the shift.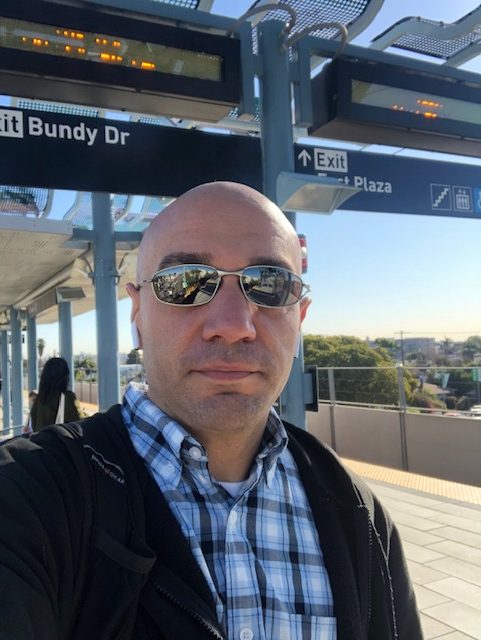 1. Where do you generally commute to?
Although I hail from Glendale, I work waaaaaay out there in West LA.
2. How do you get to work on a typical day?
I take advantage of one of the many bus lines that pick me up near my home in Glendale and then transfer to light rail once I'm either in Downtown LA (to the E [Expo] line) or in Hollywood (to the B [Red] line). What I love about the transit system is there is always more than one way to get from Point A to Point B.
3. What is the best part of your commute?
I love the feeling of zipping through rush hour without the headache of stop-and-go traffic. And when you have a commute as long as mine, that white-knuckled stress fest takes its toll after a while. With public transportation, I pop on a podcast and relax until I get to my destination. (We always appreciate a relaxing commute, don't we?)
4. What/who compelled you to begin commuting this way?
Driving back and forth across the metropolitan area was wreaking havoc on both my car and my attitude. Having spent a lot of time up north and back east, I had relied on the bus/rail system to get around but was reluctant to try it down here. I tried it on a whim, fearing the worst but it ended up being one of the best decisions I've ever made.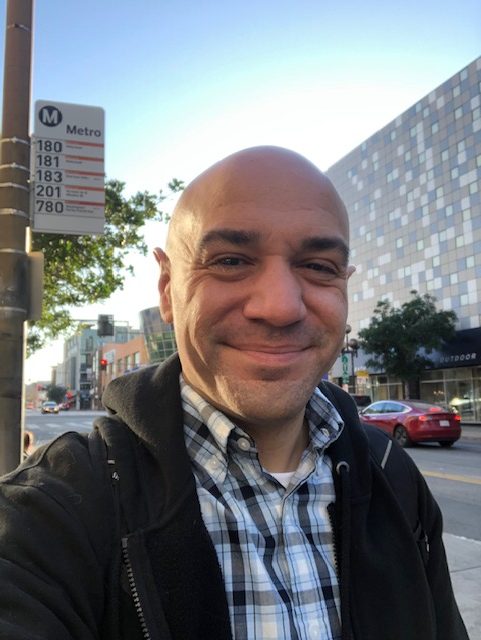 5. Do you have any interesting commute stories you'd like to share?
I've met so many fascinating people in my ride back and forth to work that I never would have encountered if it wasn't for public transport. It really reiterates just how much of a melting pot of different backgrounds we have in the southland.
6. Are there any commuting tips that you'd like to share with the people working near you?
Be mindful of when express service ends for the day, so you don't end up waiting longer than you'd like to get where you're going. Otherwise, take a day to get to know your city. With free transfers within a two-hour window, there's so much to see and a million ways to see it.
We agree, Matt. You will find all the updated Bus and Rail schedules here.
Have a great commute you'd like to post? We're collecting stories about commuters who carpool, vanpool, bike, walk, scoot or take transit on a typical workday. At Go Glendale, we love to share these stories. Please reach out to us at contact@goglendale.org to be featured in our Commuters of Glendale series.